COVID-19 NOTICE:
The Buffalo Home Show, scheduled for June 4-6, 2021, has been canceled as a result of the Coronavirus (COVID-19) pandemic. During this time, we urge all in the community to follow guidelines from local public health officials. The wellbeing and safety of all attendees and exhibitors are our first priority in creating a dynamic marketplace. Be safe, and we look forward to seeing you at the next Buffalo Home Show, March 4-6 and March 11-13, 2022.
SHOW DATES + HOURS
| | |
| --- | --- |
| Friday, March 4 | 10:00 a.m. - 9:00 p.m. |
| Saturday, March 5 | 10:00 a.m. - 9:00 p.m. |
| Sunday, March 6 | 10:00 a.m. - 6:00 p.m. |
| Friday, March 11 | 10:00 a.m. - 9:00 p.m. |
| Friday, March 12 | 10:00 a.m. - 9:00 p.m. |
| Friday, March 13 | 10:00 a.m. - 6:00 p.m. |
Admission
Adults (at the door) $11.00
Adults (online only) $9.00
Children (ages 6-12) $3.00
Children (ages 5 & under) FREE

I'm unable to find my tickets!
You may have your ticket confirmation email resent to you by visiting the following link: https://www.microspec.com/tix123/Resend.cfm

Interested in Corporate Tickets?
Click here to contact a representative about the Corporate Ticket Program.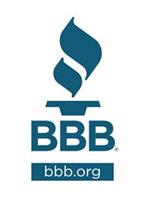 Information Desk Sponsored by Better Business Bureau
Backyard begging for a revamp? Kitchen cabinets craving a makeover? Start off at the Better Business Bureau Information Desk where we will help you plan your show visit and direct you to the right exhibitors to get your project done. Located downstairs near concessions.
Show Location
Buffalo Convention Center
Convention Center Plaza
Buffalo, NY 14202
Phone: (716) 855-5555
Fax: (716) 855-3158
Website: www.buffaloconvention.com


View Larger Map


DIRECTIONS
FROM THE SOUTH:
Exit I-190 North at Church Street, turn left on Franklin Street.

FROM THE NORTH:
(Including Canada)
Exit I-190 South at Niagara Street, left on West Huron, turn right on Pearl Street (loading docks and parking lots on right).

FROM THE EAST:
Kensington Expressway (Route33) Exit Oak Street, turn right onto North Division to Church Street, right on Franklin Street.
PARKING
Valet parking will be offered all show days throughout the show hours with the following exception:
Valet parking will NOT be available BEFORE 4:30 pm on each Friday (March 6th & 13th)
Valet parking will NOT be available on Sunday, March 15th
Simply drive to the front of the Buffalo Convention Center on Franklin Street and a valet will greet you making it easy to shop the Buffalo Home Show.

Parking is available near the Buffalo Convention Center. Please reference this map and listing of lots to find a parking area. You may also call the Buffalo Convention Center at 716-855-5555 for parking info.

Click HERE for a map of parking options for the Buffalo Convention Center.
Area Hotels
Hampton Inn & Suites Buffalo Downtown
220 Delaware Ave. | Buffalo, NY 14202
Room Rate: $89.00 + tax
Reservations: 716.855.2223

Book Your Group Rate for the Buffalo Home Show
(Book by January 29, 2022)