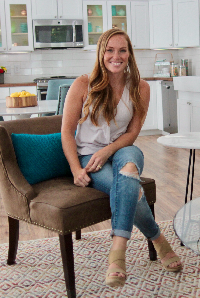 Mina Starsiak Hawk
Mina Starsiak Hawk co-founded the home renovation company, Two Chicks and a Hammer, with her mother in the late 2000's, with the goal to revitalize Indianapolis, one house at a time. Now, the ladies are the stars of the hit HGTV show Good Bones, currently in its fourth season and filming the fifth. With over 90 homes rehabbed and over 13 million viewers per season, the show has proven to be one of the network's breakout hits.

In addition to Good Bones, Mina is also starring in a couple of other tent-pole shows on HGTV including the Very Brady Renovation series which premiered to the tune of 1.4 million viewers and Rock the Block, airing in October. She also appeared in the reboot of While You Were Out which aired on both HGTV and TLC earlier this year.

When she is not working, Mina is a mom to beautiful baby boy, Jack. She has been a dedicated first-time mom while running her business, filming television shows, and working on national campaigns. She is currently working on her first kid's book and her own design memoir. Mina and her family currently reside in Indianapolis, Indiana.
Mina will appear March 13th and March 14th on the Main Stage.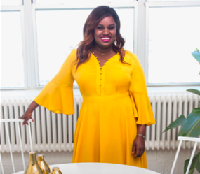 Ati Williams
Ati Williams is the host of HGTV show DC Flippers, and the Principal of Honeycomb Residential. She is a renovation ninja, general contractor and design creative. Ati became interested in renovation and real estate when she purchased her first home. After a year of making minor renovations, she resold her home and garnered $31,000 in profits. She has since worked on dozens of renovations from cosmetic builds to complete gut rehabs. What Ati loves most about renovations is the ability to breathe new life into a home's old soul through tasteful and custom update.

Ati has also been featured in the New York Times, MSNBC, CNN, Good Morning Washington, the Washington Post, the Washingtonian and several other publications and local TV shows..

Ati was born in Kenya, went to college in Canada, and now lives in Washington DC and San Diego. She is currently spending a gap year travelling the West Coast and Asia Pacific region with her husband Rob and 5 year old Amelia.
Ati will appear March 6th and March 7th on the Main Stage.