Buffalo Energy, Inc.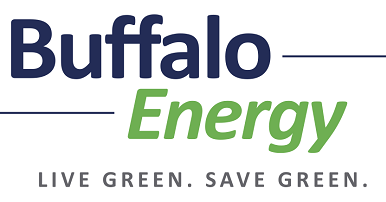 Booth: 723
5763 Seneca Street
Everyone wants a home that is comfortable all year long and doesn't cost too much to heat and cool. At Buffalo Energy, we specialize in home energy audits, heating, cooling and home insulation. We provide home energy solutions that will ensure your home runs efficiently and stays at the temperature you want. For over a decade, we have provided expert insulation, HVAC, and renewable energy services to homeowners throughout the Greater Buffalo and Rochester areas. We pride ourselves on providing expert energy solutions, top of the line products, and unmatched customer service.
If you want to upgrade your home's energy efficiency and comfort, give us a call today to get a free estimate!
Buffalo Energy works in partnership with HEAP, Home Performance with Energy Star and EmPower New York. Buffalo Energy is a BPI Gold Star Contractor.